FRED'S BOOKSHOP -- purchase hard-to-find print Saberhagen books.
OF BERSERKERS, SWORDS AND VAMPIRES: A FRED SABERHAGEN RETROSPECTIVE. Baen books. June 2009. A sampling of Saberhagen fiction from his first published story to his last solo story. The volume illuminates the impressive range of Saberhagen's imaginative worlds. A must have book for Saberhagen fans.
The Holmes Dracula File : A new Tor printing. Release date: June 29, 2010.Over the next year, Tor will be reprinting 8 titles from Fred's Dracula series. Time to complete your collection.
The Further Adventures Of Sherlock Holmes : Seance For A Vampire : From Titan Books. Release date: June 22, 2010.
Golden Reflections : An anthology of Mask Of The Sun and seven original related novellas. From Baen Books, Spring 2011.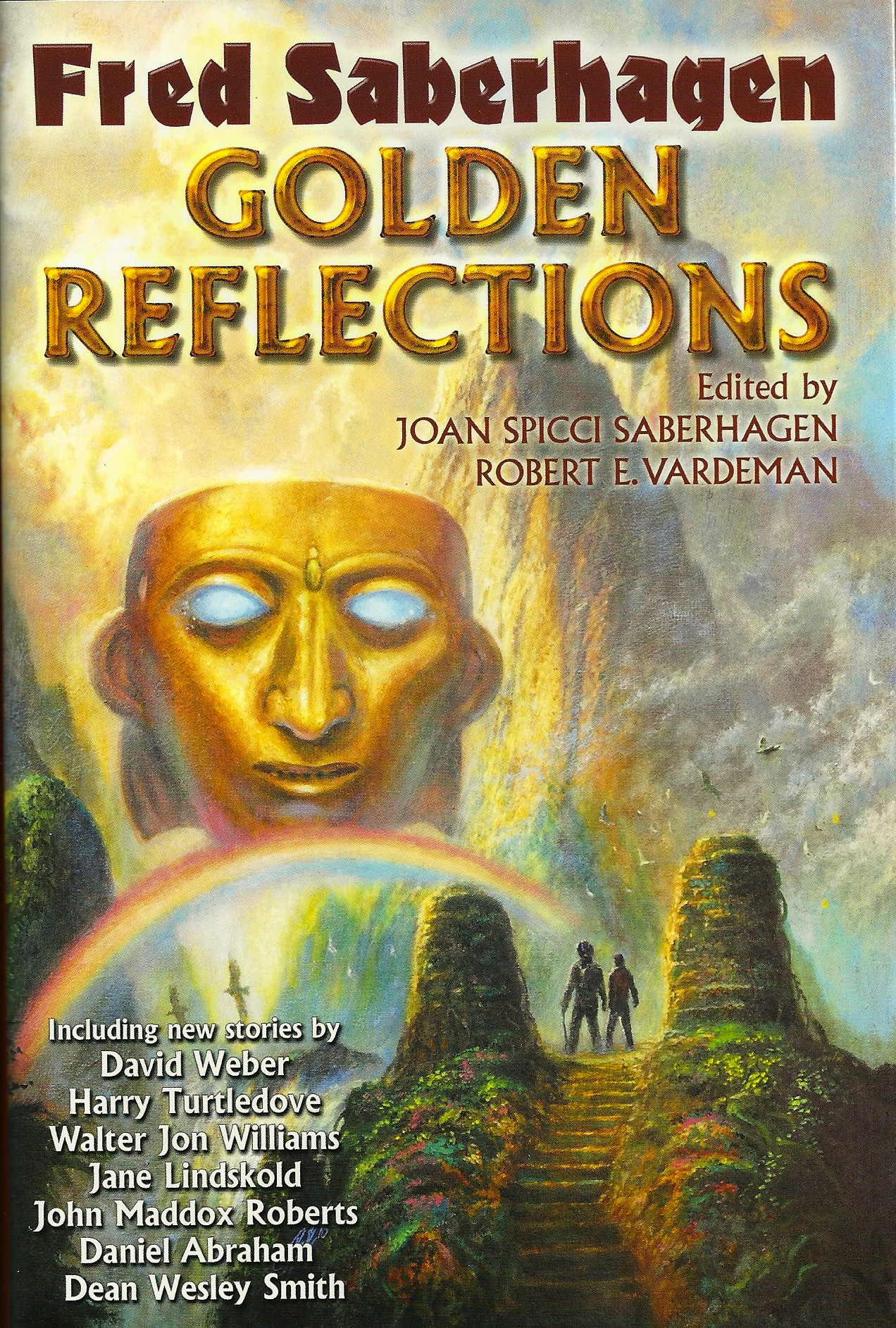 (Our information comes from the publication LOCUS or directly from the publisher. )
FAQs : Frequently asked questions from Fred's email correspondence.
For folks interested in Fred and the history of his work, Northern Illinois University maintains an archive of Fred's paper.
The facebook blog of Bulgarian author Radi Radev Science Fiction, Fantasy and Horror contains a summary of Fred's literary legacy. Take a look.
BERSERKER
is a registered trademark of Fred Saberhagen and can not be used without permission.
JSS Literary Productions manages the literary estate of Fred Saberhagen. Contact us at jsabe@berserker.com
---
This page was last updated on October 2, 2014.
Maintenance by Joan Saberhagen. jsabe@berserker.com
Joan Saberhagen manages the literary estate of Fred Saberhagen.
The URL for this page is: www.berserker.com The URL www.FredSaberhagen.com currently is a mirror for this site.
This Site is copyrighted by Fred Saberhagen and JSS Literary Productions.
Thanks to Lewis Sellers,lasellers@gmail.com, for graphic headers, some cover scans, and technical assistance.
Joan Saberhagen writes under the name Joan Spicci. For information on her work visit www.joanspicci.com