THE WORLDS
SWORDS/ BERSERKER/DRACULA/ SCIENCE FICTION / FANTASY /GODS
READ: SIGN OF THE WOLF -- AN ILLUSTRATED BERSERKER® SHORT STORY
FRED SABERHAGEN INFO
MEMORIAL / BIOGRAPHY /FRED'S FAVORITE LINKS
JSS Literary Productions, Managing the estate of Fred Saberhagen
THE FRANKENSTEIN PAPERS

Lightening and thunder flashed over Bavaria as, in his private laboratory, Victor Frankenstein struggled to bring to life a creature constructed from pieces of the dead -- only to find himself confronted by an inhuman monster beyond his control.
Mary Shelley's Frankenstein, as well as countless horror movies, has made the legend of Frankenstein and his monster famous throughout the world. But what really happened on that dark and stormy night -- and in the terrible months that followed?
Now, in his own words, the monster reveals the true story of his strange existence. From his harsh awakening in the lab to his desperate struggles in the Arctic, here is a stunning, firsthand account of the tormented relationship between the monster and his creator -- as you have never read it before.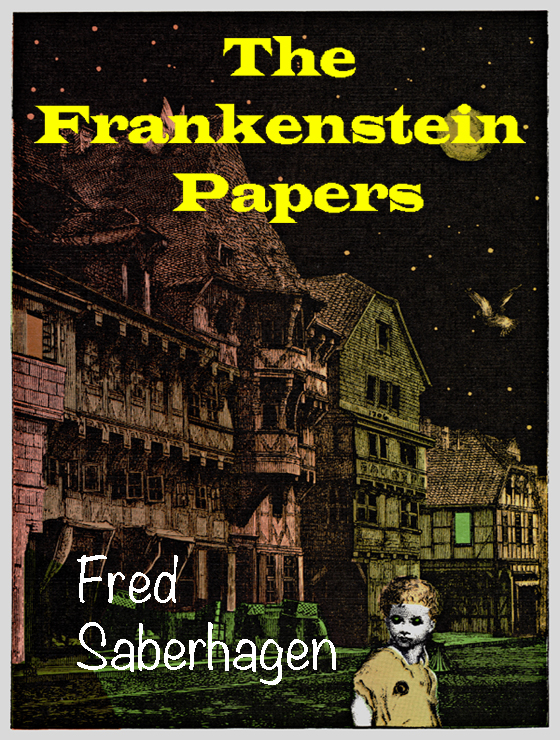 OF BERSERKERS, SWORDS AND VAMPIRES: A FRED SABERHAGEN RETROSPECTIVE. Baen books. A sampling of Saberhagen fiction from his first published story to his last solo story. The volume illuminates the impressive range of Saberhagen's imaginative worlds. A must have book for Saberhagen fans..
Golden Reflections : An anthology containing Fred's novel Mask Of The Sun and seven original related novellas.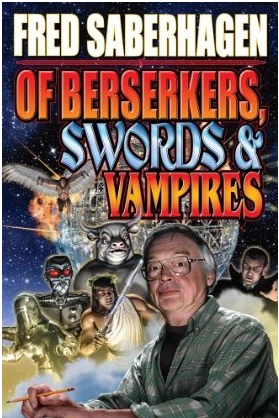 p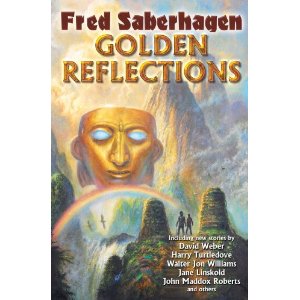 FRED'S BOOKSHOP -- purchase hard-to-find print Saberhagen books.
FAQs : Frequently asked questions from Fred's email correspondence.
For folks interested in Fred and the history of his work, Northern Illinois University maintains an archive of Fred's paper.
The facebook blog of Bulgarian author Radi Radev Science Fiction, Fantasy and Horror contains a summary of Fred's literary legacy. Take a look.
OTHER MEDIA
AudioTape+CD+MP3+eBooks/ GAMES / TRANSLATED WORKS
BERSERKER
is a registered trademark of JSS Literary Productions and can not be used without permission.
JSS Literary Productions manages the literary estate of Fred Saberhagen. Contact us at jsabe@berserker.com
---
This page was last updated on November 21, 2016.
Maintenance by Joan Saberhagen. jsabe@berserker.com
Joan Saberhagen manages the literary estate of Fred Saberhagen.
The URL for this page is: www.berserker.com The URL www.FredSaberhagen.com currently is a mirror for this site.
This Site is copyrighted by Fred Saberhagen and JSS Literary Productions.
Thanks to Lewis Sellers,lasellers@gmail.com, for graphic headers, some cover scans, and technical assistance.
Joan Saberhagen writes under the name Joan Spicci. For information on her work visit www.joanspicci.com